UNAIR NEWS – After commencing research downstream process on dental implants, one of the best researchers at Faculty of Dental Medicine Universitas Airlangga introduced its latest innovative product, Miswak toothbrush, branded as IHSAN. Dr. Taufan Bramantoro, drg., M.Kes has patented this innovation since 2016 and has now reached 90 percent finalization stage before it is ready to be marketed.
The innovative product of miswak toothbrush is the result of scientific research to realize health development through the implementation of sharia lifestyle in maintaining oral and dental health. The lecturer at Department of Public Dental Health said that the selection of miswak as an object of innovation was not without reason.
Miswak, which has long been known as a natural toothbrush, has unique components which are 80 percent similar to teeth. This content encourages Dr. Taufan creates IHSAN toothbrush products that use real miswak as the bristles.
"Regular toothbrush products use may lead to more microplastics in the body, because they are made of nylon plastic. But for IHSAN toothbrush products, we use original miswak ingredients, Polylactic acid which is biodegradable, and organic plastic PLA which is safe for teeth and mouth," he explained.
Furthermore, IHSAN toothbrush also contains active substances which are anti-inflammatory, anti-convulsant, sedative, anti-ulcer, with hypolipidemic, and hypoglycemic effects. After a design update, it becomes futuristic with an ergonomic model with active ingredient features, so it did not require a separate toothpaste and toothbrush.
In terms of the research downstream process, it has passed market perception and visual trials with encouraging results. In the market trial test, for example, 50 quota of trial products were sold out in one day. Consumer also praised the durability, stylish, unique, modern, and practical aspects of IHSAN toothbrush.
"IHSAN products are now being handled by a management team from Jakarta and they are coordinating with factories in China and Indonesia. My team and I hope that this product can be marketed soon and add the diversity of dental and oral health products in Indonesia, "explained the lecturer who is keen on writing books related to medicine and dental health.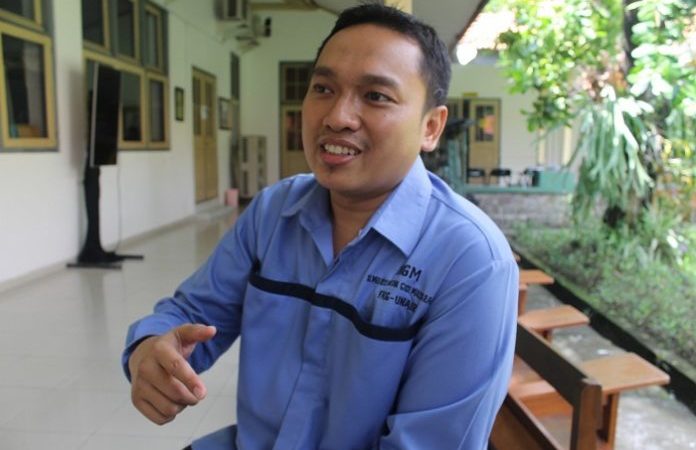 Apart from product innovation, Dr. Taufan also tried to expand the usefulness of his research through his book, Sempurnakan Gigi dengan Siwak (Perfecting Teeth with Miswak). Published by Airlangga University Press in 2019, this book contains the ins and outs of miswak and its extraordinary properties for oral and dental health.
With various research achievements, Dr. Taufan hoped that his innovation and publication will be able to contribute to the improvement of dental and oral health for Indonesians.
"Dental medicine in Indonesia has been around for almost a century. However, the progress of our dental health is still low. So I hope, at least, this product can contribute to changes and make a difference for national dental and oral health, "he concluded. (*)
Author: Intang Arifia
Editor: Binti Q. Masruroh
Source: http://news.unair.ac.id/en/2021/04/05/ihsan-toothbrush-latest-fkg-unairs-innovation-product/