UNAIR NEWS – International Labor Day or May Day is always commemorated every May 1. Until now, many labors have demanded an increase in wages even in times of economic crisis due to the Covid-19 pandemic. In this regard, a lecturer at the Faculty of Law, Universitas Airlangga (UNAIR), Dr. M. Hadi Shubhan, SH, MH, CN, assessed that wage demands must be adjusted to the condition of each company.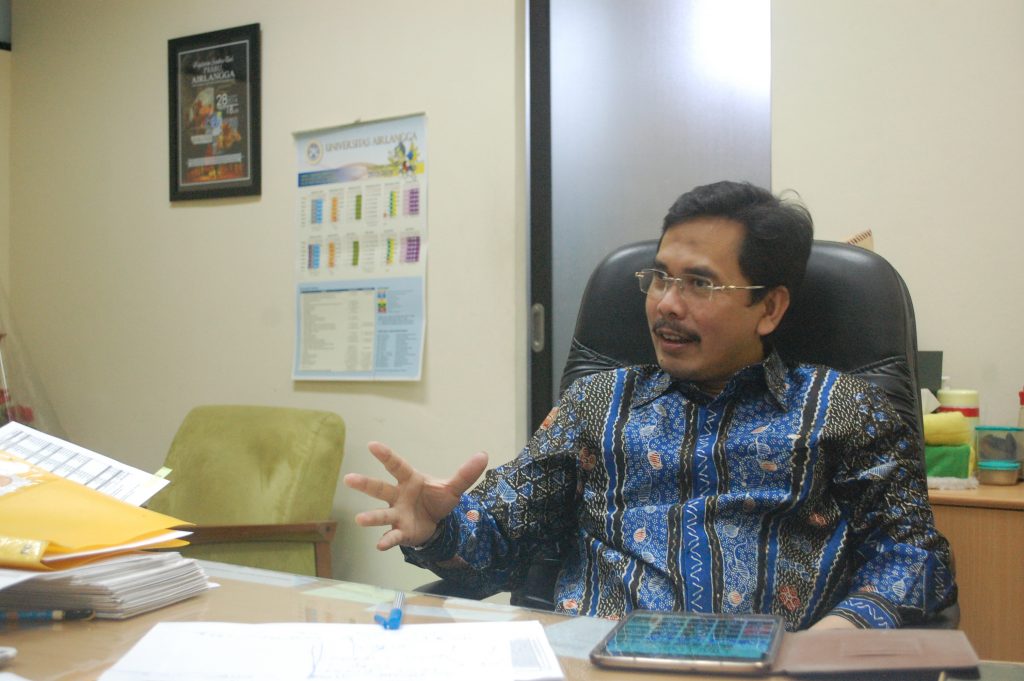 In the current condition, the lecturer born in Tegal said that there are two types of company conditions, companies that have been affected by a pandemic until they have experienced a crisis and companies that have increased their profits. Regarding the demand for a wage increase, he said that the demand is more realistic for companies that are still doing well.
"The demands must be adjusted to the conditions of the company, not generalized. For companies engaged in tourism and hotels, for example, let alone increasing wages, keeping their workers is difficult. In contrast to companies such as pharmaceuticals, food and beverages, these demands can be discussed further later, "explained the lecturer known well as Hadi.
Furthermore, the lecturer of Labor Law explained that the amount of the wage increase would be determined by the Wage Scale Structure based on the Regulation of the Minister of Manpower No. 1 of 2017. Previously, Hadi said there were two parties with the authority to increase the amount of labor wages, the Governor in relation to minimum wages and Wage Scale Structure that raises wages in accordance with the regulation or conditions of each company.
"The increase in wages from the Wage Scale Structure will be based on the consideration of years of service and rank or class of workers. So each worker will get a different amount of increase, "he explained.
Reasons for increasing wages
Asked about the reasons for raising labor wages, Hadi said there were three main reasons. First, wage increases must be based on inflation as measured by DPS. Furthermore, wage increases also need to take economic growth into account. According to him, economic growth is a measure that Indonesian companies are developing well and welfare rate is rising.
"The third reason is based on a certain need index which is surveyed by the Wage Council every year," he added.
Urgent issues
Regarding the celebration of International Labor Day amid the pandemic, the lecturer explained that there are two urgent issues that need to be addressed further. The first issue is regarding layoffs. Hadi emphasized that every company must ensure that every worker must get their rights, including severance pay. Apart from that, outsourcing and contracts also need attention. This is because outsourcing workers are allowed to enter all types of work.
"I hope that Labor Day can be commemorated well without anarchy and destruction. We recommend that the demonstration be postponed first because it is still a pandemic. The submission of aspirations can be done by appointing labor representatives and this can be done in writing, "he concluded. (*)
Author: Nikmatus Sholikhah
Editor: Feri Fenoria
Source: http://news.unair.ac.id/en/2021/05/01/commemorating-labor-day-unair-lecturer-calls-two-urgent-issues-need-to-be-addressed/