UNAIR NEWS – World University Association for Community Development (WUACD) Universitas Airlangga (UNAIR) welcomed university delegations from member countries in a welcoming dinner. Banyuwangi dances ranging from the barong traditional dance, the tarung jaranan pitik to gandrung traditional dance were performed.
The event occurred at Cafe & Resto Omyah Kemiren, Banyuwangi, on Monday, November 20, 2023. The delegates enjoyed the festivities and followed along, singing and dancing with the dancers when regional songs were played that evening.
In her speech, Mega Moeharyono Puteri drg PhD Sp KGA(K), as WUACD coordinator, invited the institutional delegates to enjoy the dinner and the beauty of Banyuwangi performances. "Enjoy the dinner, and enjoy the show," she said.
According to her, Banyuwangi was chosen as the venue for the 2023 WUACD Summit because she wanted the delegates to know that UNAIR is not only located in Surabaya but is spread across several regions of East Java.
This spread also impacts society, considering that the birth of scientists or academics will provide a much more advanced civilization in the region. According to her, transferring knowledge to the community will greatly contribute to the region's development.
"We have a faculty close to the community, the Faculty of Health, Medicine and Natural Sciences (FIKKIA), previously called SIKIA UNAIR Banyuwangi," she said.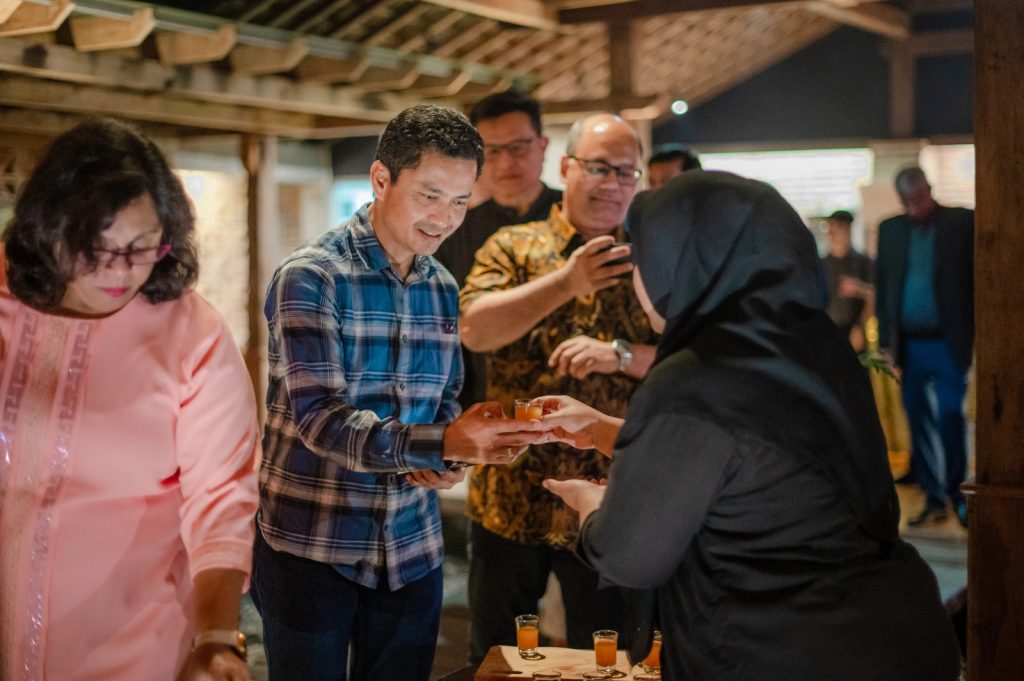 The faculty in Banyuwangi, she continued, has produced alumni who work in both government and private areas. In fact, through alumni involvement, UNAIR can collaborate with local governments, such as the Banyuwangi Environmental Service (DLH), to build the region's ecotourism.
The FKG UNAIR lecturer also said that Banyuwangi is one of the largest places in East Java, with extensive natural wealth ranging from forests, beaches and mountains. This natural wealth inspired WUACD UNAIR to conduct community service and empowerment in this area.
She hoped that implementing this activity would provide inspiration and new ideas for members to benefit the wider community. Of course, it will support the achievement of global Sustainable Development Goals. (*)
Author: Khefti Al Mawalia